Welcome to Overflo Warehouse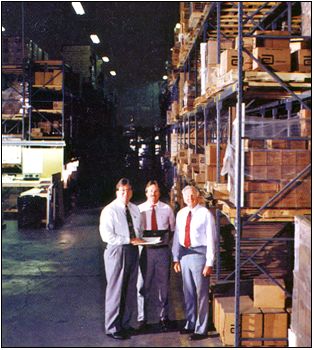 OVERFLO was founded on July 1, 1979 by Herman F. Timme, Gary S. Timme and William F. Timme, (Herman's two sons). OVERFLO purchased a small warehouse business which was insolvent and operating at a loss since it's inception. The business had 4 customers in the 10,000 sq. ft. warehouse.
Shortly after our takeover, the three of us, Herman, Gary and Bill, began operating the warehouse business personally, doing all the manual and administrative duties ourselves. We were the forklift operators, the freight handlers and the sales solicitation team. Today, we own and operate over 2,000,000 sq. ft. of storage space. In addition, we are presently renting additional warehouse space on a variable basis as our customer demand dictates.
Our future looks bright and ideal for a good growth pattern. We have a well trained and loyal staff of employees and managers, who are on the job everyday and run a "tight ship", which has produced growth for all of us.
Mission
We Keep Our Customers' Customers Happy!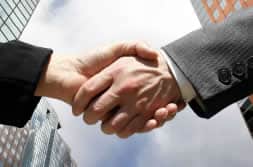 Welcome to Overflo Warehouse. Although we are a family-owned and operated business, we are definitely NOT a mom & pop operation!  We are a large-scale, state-of-the-art warehousing and distribution company.
Our customers range from small and medium-sized businesses to Fortune 500 companies. Through us, they know they can out-source their storage and distribution operations safely, cost-effectively and with confidence.
We can handle the entire process–every step of the way–from pick-up, to storage, to delivery. Or, we can serve as your back-up service for any one step in the process.
Store Your Overflow at Overflo Warehouse.